This is a list of the current trustees on the board here at SALTO Gymnastics Club. Trustees are responsible for assisting with the management and governance of SALTO. Our Trustees are committed to supporting SALTO with the Aims and Objectives that the club wishes to meet. As a trustee its important that we have a variety of skill sets including good judgement, speaking your mind, understanding and accepting the legal duties, responsibilities and liabilities of trusteeship. Our trustees aim to be available to all staff for advice and enquiries. 
Board of Trustees
Ray Powell 
Image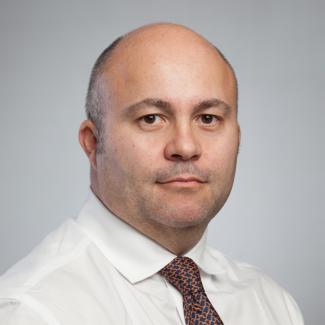 Ray became involved with SALTO when his daughter Chloe started attending pre-school classes some 3 years ago. 
I was immediately impressed by the facilities & the dedication of the coaches and support staff in running the club and creating an excellent atmosphere for all ages to flourish and develop their gymnastics ability.
I have worked within Investment Banking for 22 years as a senior risk manager & proprietary trader for some of the world's largest banks including JP Morgan, Lehman Brothers, Deutsche Bank & Bank of Montreal.
Prior to attending The University of Southampton, where I graduated in Business Economics (1st Class) in 1996, I was a former England Table Tennis International at Under 14/16/19 levels achieving a career high ranking of 2 in the UK.
I regularly play football and cricket for my company in the London City League & occasionally play for Hertfordshire Over 40's Table Tennis team.   
Eric Phillips
Image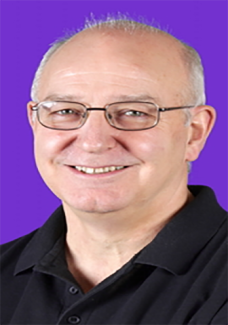 Eric has been involved with the club since 1982 and was one of a handful of coaches that kept the club alive following the loss of the club leader shortly after he qualified as a Women's Artistic Coach coach in 1985
When the moved to SALTO's first venue in Sundon Park,  there was enough room for a track. Eric turned his
 attention to Tumbling, a discipline in which he has coached numerous, County, Regional and National Champions until his retirement from coaching in 2017 and joined the Board of Trustees shortly after.
He was a professional banker for over 45 years having spent his career with Natwest/Royal Bank of Scotland from where he took early retirement and more latterly with Harrods Bank from where he finally retired in 2016.
He is now able to devote more time to looking his grandchildren and watching Fulham FC.
Image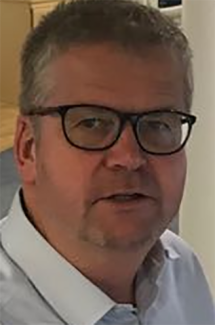 Mike D'Arcy
Finance Professional for 40 years. Too long some will say, I'll say I survived having fun.  I have been at Brewin Dolphin where I am a Divisional Director, since 2000.
I have transacted business in dealing rooms  for South African, Bermudan and Australian Banks. I have also worked with Reuters in the client training arena.
I am proud co-owner of St Judes Physiotherapy and Consulting. www.stjudesclinic.com. This successful business, believes in quality of service and communication to every individual client, has been running for over 2O years.
I was secretary of Tring Squash club for many years.
Hobbies, remain as usual Sport,  Golf/Squash and the family Dogs.
Laura Baird
Image
Laura became a trustee in January 2021 and has been involved with the club for the past 5 years, joining us in 2017 as a Coach whilst completing her BSc in Sport and Exercise Science. Laura is a qualified gymnastics coach in Women's, Men's and Tumbling. Laura has had many different roles within the club over the years. 
Laura has always been involved in gymnastics where she competed in tumbling from a young age. Laura has always worked in the sporting industry in a variety of different roles including; Operations Manager, Coordinator, Gymnastics Coach, Swimming Teacher, OAA instructor and PE Teacher.
In 2017 and 2018 Laura travelled to the USA to Coach at International Gymnastics Camp in her first year as a Coach and the second year as part of the supervisory team! 
Image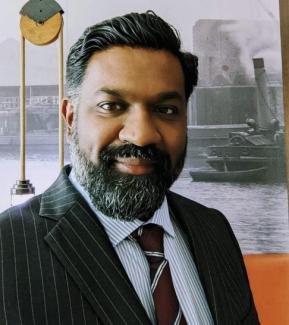 Ganesh Baliah
Ganesh became a Trustee with SALTO in December 2021.  He was introduced to the organisation by one of the other Trustees and was immediately impressed by the facilities & enthusiasm of the coaching team and colleagues who help run the club.  More importantly, the smiles on the faces of the children undertaking their classes and training sessions.  My aim is to support SALTO allow their members to continue to thrive in this environment, both physically and mentally.   I will add diversity of membership, ideas and leadership to the board bring a range of skills to the role including systems leadership and partnership working in transformation, digital technology, education and workforce development.
I am currently a Chief of Allied Health Professionals in the NHS with a clinical background in Podiatric Surgery.  I also work in Private practice at the weekends, with a specialist interest in paediatrics, sports and musculoskeletal medicine as well as foot surgery.  I was recently appointed a school governor at my children's primary school.  I am currently a national lead for Equality, Diversity, Inclusion and Belonging with NHS Health Education England and I am keen to ensure that all members and staff have equitable access to training and development opportunities. 
I am passionate about sports and music and support my children to be active in both areas, as this will help with their physical and social development.  This is primary reason why I was attracted to becoming a Trustee with SALTO. 
Pauline Young 
Awaiting Bio
Nicolette Ford 
I has been a trustee since 2023. I was introduced to the club by a friend who encouraged me to send my daughter to a try gymnastics. She quickly became involved in the sport joining the Acro Squad. 
I was immediately drawn to the club; witnessing the positive effect, both mentally and physically it had on my daughter and her fellow gymnasts. Salto feels like her extended family! 
I have a legal background and practised an employment solicitor for 10 years before I had my family. Whilst raising my family I have been a school governor and chair of governors at 2 Bedfordshire schools. 
Trustees may be contacted in the first instance by email to Trustees@saltogym.org
Are you interested in becoming a trustee? 
Do you have skills and experience in any the following areas?
Gymnastics or Sports Clubs; Finance; Legal and Regulatory Compliance; Voluntary Sector; Planning; Health and Safety, Human Resources; Events Management; Volunteer Management; Finance; Fundraising; Marketing; Sponsorship; IT, Social Media.
We would like to hear from you – For more information please contact trustees@saltogym.org